Sexual harassment at work: a guide for the unsure
In the wake of #MeToo, RLC's Employment Law Solicitor, Sharmilla Bargon, addresses some misguided views and misconceptions about sexual harassment in the workplace.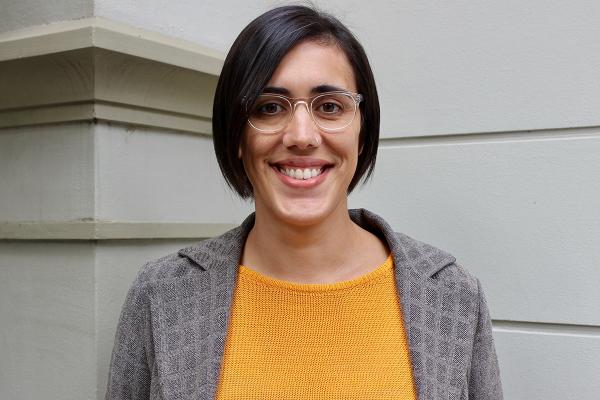 1. After the #MeToo movement, I make sure I'm not alone with women at work anymore - it's dangerous hiring women!
People have always been sexually harassed at work: #MeToo has just helped more people report it.
Don't worry, you'll be fine. Just don't sexually harass women!
2. But what is sexual harassment? I don't know where the line is anymore.
The line has not moved. Sexual harassment is still defined as 'an unwelcome sexual advance' or 'an unwelcome request for sexual favours' or 'unwelcome conduct of a sexual nature'. Ask yourself whether a reasonable person would have known that your co-worker would be offended, humiliated or intimidated by what you were doing.
Often the people that are asking where the line is, are the ones that want to push those boundaries. If you are behaving professionally and respectfully, you won't go anywhere near that line, and that is where you should be.
3. Things have swung back too much the other way. She just complained about me just to get my promotion.
We have a long way to go before things have 'swung back the other way'. RLC has provided legal advice about sexual harassment to hundreds of clients. I've never doubted the truth of my clients' instructions.
For a victim to make a complaint about sexual harassment, it's a long hard road for them to get a result. On the way, they risk career advancement, losing their jobs and ruining their professional reputation. There is no magical pot of gold waiting for them at the end – while high-value compensation payments have been made to complainants in a few high profile Australian cases, that just won't be the reality for most of our clients.
In late March 2019, Redfern Legal Centre, Kingsford Legal Centre, Women's Legal Service NSW and the National Association of Community Legal Centres released a comprehensive report on sexual harassment in Australian workplaces. We released this report because we can see the holes in the existing legal protections. The report makes 46 recommendations to change existing law, processes and employers responses to sexual harassment.
There are a lot of issues with the existing legal framework to deal with claims of sexual harassment. If fake claims are a problem (which I doubt) they are not the biggest problem that we need to fix.
Ask yourself whether a reasonable person would have known that your co-worker would be offended, humiliated or intimidated by what you were doing.
4. It's just boys being boys – a bit of banter. We're just having a bit of fun at work. Can't you take a joke?
Is it fun? Who is it fun for?
Sexual harassment affects both men and women: the Australian Bureau of Statistics indicates that 1 in 2 women and 1 in 4 men experience sexual harassment during their lifetime. Even then, fewer than 1 in 5 people complain about sexual harassment at work. One in five!
Sexual harassment can be incredibly damaging and victims can suffer life-long mental injuries.
"Banter", sexually harassing jokes and behaviour all play a role in normalising inappropriate conduct. It is in these environments that people don't complain about sexual harassment.
One of the lessons we can take from #MeToo is that this kind of humour is out-dated. The times have changed, and it is time that you learnt this, so please stop making these jokes.
5. What about my rights in the workplace? What about my rights to freedom of speech?
Yeah, nah. This is not the USA. You don't have the right to harass someone or make sexist comments because of freedom of speech. Lionel Murphy J said, "Freedom of speech is what is left over after due weight has been accorded to the laws relating to defamation, blasphemy, copyright, sedition, obscenity, use of insulting words, official secrecy, contempt of court and parliament, incitement and censorship."
6. What can I do to help?
Great question! You can do a lot. Think back to all the times that you saw sexual harassment and did nothing. Next time, don't laugh at 'those' jokes.
Speak up when you see something suss happening. Check in with someone to see if they are OK, and ask them how you can help. Listen and believe. Be an ally. Tell them about free legal services that can give them advice about next steps.
If someone has been sexually harassed at work, you can contact Redfern Legal Centre on 02 9698 7277.
 #MeToo: Legal Responses to Sexual Harassment at Work was submitted to the Australian Human Rights Commission's National Inquiry into Sexual Harassment in Australian Workplaces. Download the report here. 
See also:
Power to Prevent: Urgent Actions Needed to Stop Sexual Harassment at Work (Joint statement, February 2019)
CLCs call for overhaul of 'broken laws' targeting sexual harassment in the workplace (The Sydney Morning Herald, 1 April 2019)