One in Three Workers Underpaid: Glebe Point Road Audits
Employees in the hospitality industry in Sydney recovered just under $200,000 in a recent audit of businesses in popular food precinct Glebe Point Road.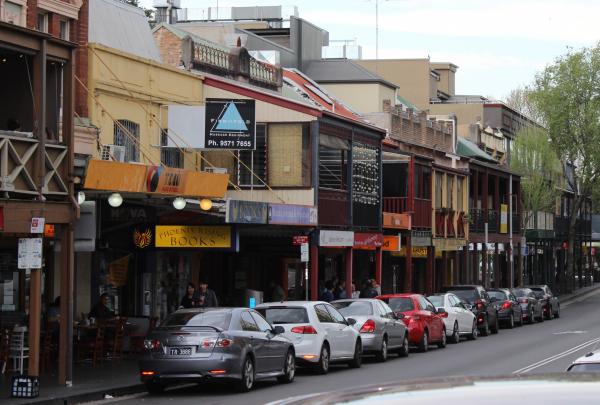 Several restaurants and cafes in the cheap eats district were included in the Fair Work Ombudsman's audit, which revealed that over a third of hospitality workers there were underpaid.
Underpayment in cafes and restaurants is endemic in New South Wales.
RLC is disappointed but not surprised by the audit's findings. Glebe Point Road is within our centre's catchment area. We see lots of hospitality workers from that area coming to our free employment law clinic on Tuesday nights trying to get help with their wage theft claims. 
Of 67 restaurants, cafes and fast food businesses audited, 20 were slapped with on-the-spot fines and a further 18 received formal cautions.
Employers exploit their vulnerable workers to help remain competitive with other businesses, but those hidden costs are often borne by employees.
RLC frequently sees workers paid as little as $12 per hour. That's almost half the minimum wage! 
Migrant workers, such as international students and working holiday makers, are particularly vulnerable to exploitation because of the temporary nature of their visa.
Often, if it's a casual job, employers think they can just get someone else to replace a 'troublemaker' very quickly. If an international student getting by as a waitress asks to be paid her penalty rates or the correct minimum wage, there aren't many legal options open to her. The law doesn't offer these workers as many protections as permanent workers. 
The Fair Work Ombudsman says that there is a culture of non-compliance in the hospitality industry.
"This is an industry-wide problem and it needs an industry-wide response," says Natalie James, Fair Work Ombudsman.
Redfern Legal Centre strongly supports the Fair Work Ombudsman's push to tackle underpayment in the hospitality industry.
The Fair Work Ombudsman intends to increase its involvement in regulatory intervention, take steps to increase public awareness of the resources available to workers to check whether they have been underpaid, and increase its engagement with industry leaders.
Business owners are going to find out that they aren't going to get away with underpaying their workers. It's not OK. It's just wage theft.
If you think you have been underpaid, call Redfern Legal Centre on 9698 7277 from 9am to 6pm Monday to Friday to book an appointment for free employment law advice.