Government crackdown on discrimination against Indigenous tenants
The NSW Government is joining forces with the Anti-Discrimination Board of NSW to combat racism in the rental market.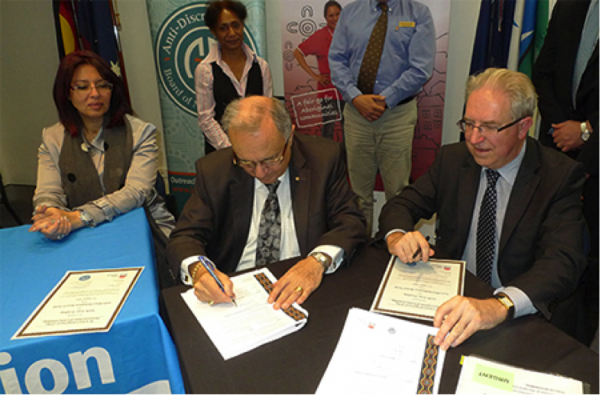 Signing of the agreement between ADB President Stepan Kerkyasharian and Commissioner for Fair Trading Rod Stowe.  Image supplied courtesy of the Anti-Discrimination Board.
The Board hopes the collaboration will lead to better outcomes for Aboriginal and Torres Strait Islander peoples; who are frequently the subject of racial discrimination from the real estate industry.
The NSW Office of Fair Trading will receive information from the board about problem real estate agents, and will tackle them through their compliance requirements.
For more information read the media release here.