Advice for international students facing hardship during COVID-19
Many international students are facing severe hardship at this difficult time. Here is some helpful information for international students during the coronavirus pandemic.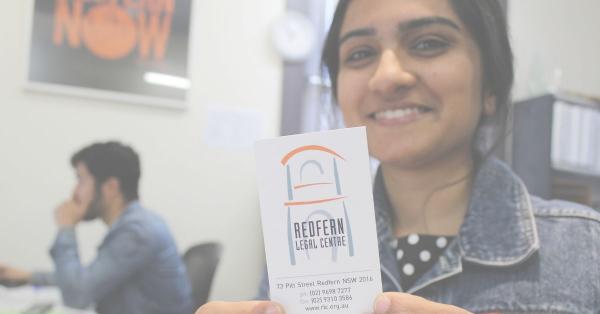 Health and wellbeing
Need to see a doctor? Your Overseas Student Health Cover (OSHC) can be used to attend the doctor for any health reason.
If you use your OSHC for a coronavirus assessment, NSW Health will not charge you any out-of-pocket expenses (costs not covered by your OSHC). If you do not have health insurance, you can still see a doctor for a coronavirus assessment free-of-charge.  
If you need emotional or mental health support, your education provider can refer you a counsellor or the Mental Health Hotline (1800 011 511) for free counselling.
Bulk billing OSHC doctors (no gap payment) 
Myhealth Broadway Medical Centre
Glebe Medical Centre 
ARYS Health (Pitt Street, Sydney) 
Sydney CBD Medical Centre (Castlereagh Street, Sydney)
Redfern Health Centre COVID-19 testing clinic (testing criteria applies)
Find other Overseas Student Health Providers here
Financial and welfare support
Trouble paying bills? Contact your service provider (eg. electricity, gas, water or telephone) and ask about their customer assistance program. You can also contact your bank or credit card provider to ask about hardship arrangements.
Ask your education provider or your student association if they can help. They may be able to offer you info about student loans or other support.
You can also call the National Debt Hotline on 1800 007 007 for free, confidential advice from a financial counsellor. The hotline is open from 9.30 am to 4.30 pm, Monday to Friday.
Other welfare support places you can contact ( e.g. for homelessness support, emergency food and other forms of support):
Salvation Army
13 SALVOS (13 72 58)
www.salvationarmy.org.au
Red Cross
1800 RED CROSS (1800 733 276)
www.redcross.org.au
Wesley Mission
02 9263 5555
www.wesleymission.org.au
The Station  
02 9299 2252
http://thestationltd.org
Accommodation
If you want to end a tenancy agreement/accommodation agreement
If you are unable to come to Australia because of the travel ban and you want to end your tenancy agreement, check your agreement and obtain legal advice about your options. You may have the ability to break the agreement and stop paying rent. You can also negotiate with your landlord or accommodation provider to come to an new agreement that suits you both.
If your housing provider has a relationship with your educational institution, contact your student association or university housing officer for help.
If you want to stay in your accommodation but can't pay the rent
The government recently announced that no-one experiencing financial hardship will be evicted from their tenancy (forced to leave) in the next six months. More details about this will be announced soon.
Right now, the Residential Tenancies Act 2010 still applies. This means that you cannot be evicted without an order from the NSW Civil and Administrative Tribunal (NCAT), and only the Sheriff can ask you to leave. See this Tenants' Union fact sheet for more info. 
If you have recently received an eviction notice, do not move out before the National Cabinet has made its announcement and you have got legal advice.
If your housing provider has a relationship with your educational institution, contact your student association or university housing officer for help.
Employment
Have you lost work or been stood down without pay? Don't quit your job without getting legal advice first. You may be able to protect your job and your entitlements.
If you need legal help, Redfern Legal Centre is here for you. RLC's International Student Legal Service NSW provides free, confidential legal help to international students studying in NSW.
Contact us on our online form.
If you need a free telephone interpreter, call 131 450.
If we are unable to assist, we can help put you in touch with other services.
See also: 
Accommodation advice for international students during CODVID-19 (RLC)
Info for International students affected by travel restrictions (RLC)
Going to University in the UK: A Complete Guide for International Students (Seven Seas Worldwide)