The 2018 International Education Providers Forum
In November, RLC took part in the 2018 International Education Providers Forum at Sydney Town Hall.
Now in its sixth year, this annual event enables members of government, education providers, and services that work with international students to come together to discuss current issues, best practice and explore how organisations can work together to enhance the international student experience.
Hosted by City of Sydney and supported by Study NSW, this year's forum focused on three broad areas: welcoming, wellbeing, and workforce issues.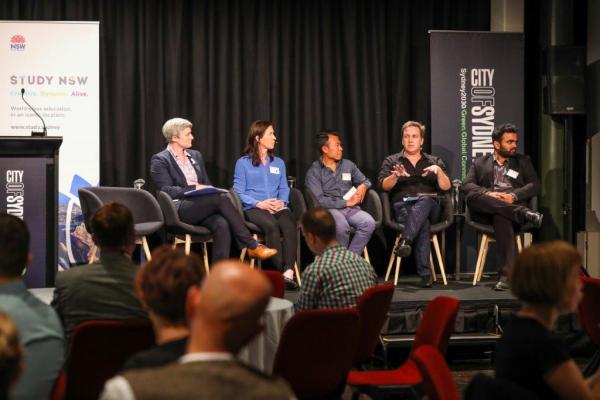 "We're seeing certain changes in the degree of sophistication around the exploitation of international students." 
RLC's international student solicitor, Sean Stimson featured in a series of panels and workshops where he highlighted key issues faced by students attending RLC's International Student Legal Service NSW.
He discussed four main priorities that RLC's international student practice is currently focused on: sexual assault, workplace exploitation, complaints against education providers, and housing and accommodation issues – including unfair contracts linked to University affiliated purpose-built student accommodation.
Sean also outlined RLC's plans to launch a mobile video app with multiple language streams, which will provide increased referral pathways for international students seeking legal assistance.  
A key focus of workshops held on the day was exploratory discussions around the implementation of a central student hub, where a range of services could take a 'one-stop shop' approach to meeting the needs of international students.  
It was an inspiring and productive day, and we look forward to ongoing collaborations and conversations. 
Most importantly, the forum showcased the voices of international students themselves, highlighting the immense skill and cultural capital these individuals bring to the workforce and to society, both in Sydney and around the world.