RLC in the Media: Raising awareness about sexual assault
The International Student Legal Service NSW, run by Redfern Legal Centre, has partnered with City of Sydney and Study NSW to launch a new factsheet for students who have experienced sexual assault.
Available in 11 languages, "Your Body, Your Choice" includes key messages specifically for international students.
Now Redfern Legal Centre is working with Redfern Police Area Command to spread the important message that sexual assault is a crime which international students should not be afraid to report.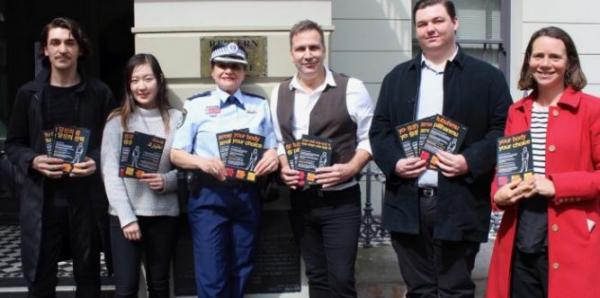 Sean Stimson runs the state-wide international student service, which is funded by Study NSW to provide free legal advice to international students studying in NSW. He says that a culturally sensitive student resource on this issue was "urgently needed".
"Many international students seen by Redfern Legal Centre don't report sexual assaults because they are unaware of their rights, or don't know where to get help. They are also often afraid to report the incident because they are worried it will affect their visa status," Mr Stimson said.
Redfern Police Crime Manager Detective Inspector Despa Fitzgerald is equally supportive. "For anyone reporting a sexual assault, taking that first step is always huge. We know that language barriers can make this even harder. At Redfern Police Area Command we always have telephone interpreters on hand to support victims of crime."
Full article available here (Finn O'Keefe, South Sydney Herald, 9 October 2018)