Pedal Power: Cycling and the law in NSW
RLC's legal information website for cyclists has been newly updated to help you to ride safely in NSW!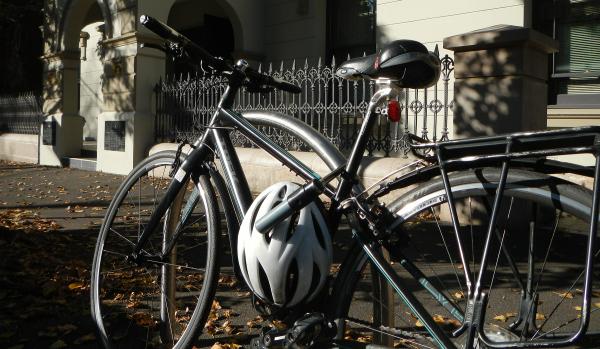 With increased bike paths and the need for covid-safe transport, there's never been a better time to try out cycling in Sydney. 
For experienced riders, as well as those thinking of picking up a bike for the first time, it's important to stay up-to-date with cycling rules to ensure you and those around you remain safe.
Pedal Power: Cycling and the law in NSW, gives you all the legal information you need to head out onto the road. This easy-to-use online resource provides information on road rules, helmets, ID, insurance, accidents, public transport, and more. 
Fully revised in October 2020, RLC's Pedal Power website reflects recent amendments to Road Rules legislation and fines. Below are just a few of the many topics that it covers.
Road Rules for Riding
Your bike is considered a vehicle under NSW's Road Rules 2014 and therefore you must obey the same rules as cars and any other motor vehicle. There are, however, certain exceptions such as turning, stopping at bicycle crossing lights, or 'bicycle storage areas'. These exceptions, as well as the regular road rules you must follow, are explained in further detail through the links on the website.
There are also a number of rules that apply specifically to cyclists. Pedal Power gives all the information you need to make sure your helmet meets requirements, your bike is set up correctly, and you are riding in a manner that is safe and legal.
Where You Can Ride
Bicycle lanes are brilliant and a great way to build confidence for new riders however when they're not there, other lanes can be used legally and safely. The website outlines when you can ride on regular roads, in bus lanes, transit lanes and footpaths as well as which signs you should be looking out for when you do. And for when you're not riding it, you can also find out when your bike is permitted on different forms of public transport.
Accidents, Injuries and Insurance
Cycling in NSW can be tricky, and Pedal Power gives you all the information that will help you out if something goes wrong. Find details on whether you should invest in insurance, what to do in an accident, or the kinds of benefits you might be eligible for if injured while riding. If your bike is damaged, or you damage another vehicle, you can also find information on claims and when to seek legal advice. 
Legal Information and Resources
There are a number of services which may be able to provide you with free legal advice and information. These are all listed on the updated websites with relevant links and phone numbers. 
Further publications can also be found if you want to dig a little deeper into the issues and rules mentioned throughout the website, or why not take a look at some of the current initiatives that have been set up recently to encourage safe cycling?
VIsit website: Pedal Power: Cycling and the law in NSW