New police powers legislation impact NSW citizen's rights
The NSW Government has recently passed four new bills, all of which will function to increase police powers while further restricting the rights of NSW citizens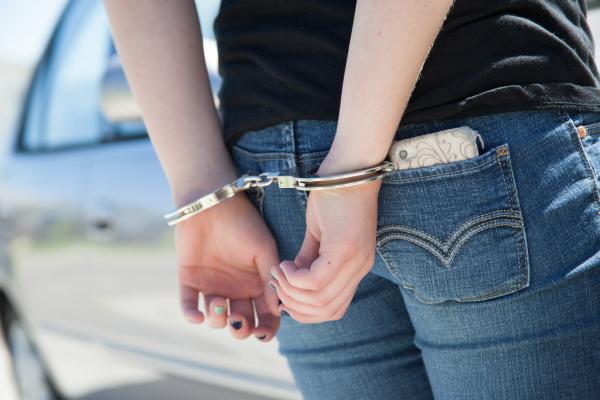 RLC is concerned about the potential impact of these new laws and their ability to undermine the foundational notion of 'innocent until proven guilty'.
The four bills, created without prior consultation with legal professional bodies, have sparked outrage in the legal community. President of the NSW Bar Association, Noel Hutley SC, published a response to one of the four bills on the Bar Association's website, expressing his deep concern over the ongoing transference of legal power to NSW police.
"The Government has not provided any justification as to why such powers should be conferred on police and prosecution authorities and in a manner which is so contradictory to long-settled principles concerning the adjudication of criminal guilt by a fair trial."
- Noel Hutley SC
What are the bills?
Serious Crime Prevention Orders
Police are able to apply for court orders restricting the activity of a suspect, based on allegations of involvement in criminal activity. The orders can ban the suspect from types of locations, restrict their movements and subject them to ongoing curfews for up to five years. These orders can be applied without any evidence that the suspect has committed a crime, and in a wide range of circumstances.
Read the Serious Crime Prevention Orders
Investigative Detention
Police powers will be extended to allow the detention of a terror suspect as young as 14 for investigation to prevent terrorist acts. Powers under this Bill will also permit questioning of the suspect in dangerous conditions for periods of 16 hours or more at a time.
Read the Investigative Detention Bill
Public Safety Orders
Public Safety Orders can be made by a senior police officer, if they believe that the presence of a particular person (or class of persons) at a public event, area or other premise poses a "serious risk to public safety or security". A public safety order, delivered by a senior police officer, can thus prohibit the specified person from attending a specified public event, including sporting events or premises used in conjunction with the event, as well as entering, or being present at, specified premises or other specified area at any time during a specified period.
Read the Organised Crime and Public Safety Bill
Anti-Protest Laws
The new powers in this Act allow police to give directions to protestors for what the officers see as 'safety risks'. Because 'safety risks' are not defined in this legislative scheme, it gives police insufficient guidance on the right to protest. Failure to abide by these directions will result in a criminal offence.
Read the Anti-Protest Laws Bill
RLC is particularly concerned about the interference of these new police powers with the notion of the individual's freedom of speech.  We will be closely monitoring the impact of these laws.