New Executive Director for CLCNSW
Community Legal Centres NSW (CLCNSW) has appointed Tim Leech as their new Executive Director.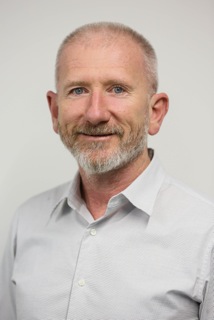 Tim Leach joins CLCNSW on 12 February, bringing with him a wealth of experience to the CLC sector.
Tim got his first start as a volunteer with RLC in the 1980s, before commencing work as a solicitor at South West Sydney CLC in 1990. His broad reaching career includes roles at the Australian Human Rights Commission, NSW Anti-Discrimination Board and the Australian Federation of AIDS Organisations. 
Over the last ten years, Tim has worked as a consultant in governance and management for NGOs across the legal, welfare and international development sectors. During this time he worked with a number of community legal centres, as well as the National Association of Community Legal Centres (NACLC) and CLCNSW. Most recently, Tim has been working at the Department of Premier and Cabinet.
On behalf of our entire staff and board, RLC would like to express our heartfelt thanks to former RLC staffer Polly Portious, who steps down from her role as CLCNSW interim ED this month. 
Polly has been instrumental in helping RLC and the CLC sector across NSW navigate an extremely challenging period of funding uncertainty over the past year, and we wish her well with her next steps. 
RLC looks forward to continuing our strong relationship with CLCNSW with Tim at the helm.
Read more on the CLCNSW website