UNSW academics honoured with pre-eminent legal research awards for RLC strip search report
Two UNSW Sydney Law academics have been awarded for their work on a research report commissioned by RLC to reform unjust strip search law.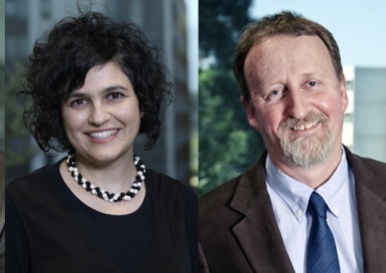 Dr Michael Grewcock and Dr Vicki Sentas were recognised in the category of non-traditional research output for authoring the report, Rethinking Strip Searches by NSW Police. 
Commissioned as part of Redfern Legal Centre's Safe and Sound campaign, the report examines the operation of strip search laws across the country, exploring concerns around safeguards and transparency, and highlighting opportunities for law reform. It found an almost twentyfold increase in strip searches in less than 12 years.  
Launched by RLC in August 2019, the report recommends that the law should be clearer about when and how police should conduct a strip search and that strip searches of children in the field should be prohibited unless permission is obtained through a court order.
The awards for the research were issued at the inaugural Australian Legal Research Awards (ALRA). Established in 2019 by the Council of Australian Law Deans (CALD), which includes all the Deans of law schools in Australia, the ALRA is the first national award scheme of its kind in Australia for legal academics.
Source: UNSW Sydney
Reported in Mirage News (19 November 2020)