Black Lives Matter - A Roadmap for Policing and Justice Reform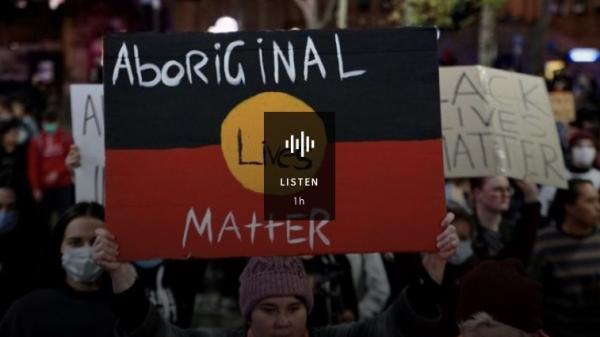 Webinar July 2020.
A recent study has raised concerns over police accountability and the need to reform the justice system. It questioned police powers around strip searches, which disproportionately target First Nations communities, including children as young as ten years old. Decolonising justice, what does it look like and how can we achieve it?
Presented by Redfern Legal Centre and the National Justice Project.
This webinar was broadcast by ABC Radio National program Speaking Out, in 2 parts. Presenter: Larissa Behrendt.
You can watch the video recording of Parts 1 and 2 (1 hour 45 minutes), or listen (below) to the audio recording of each part separately.
Part 1
Speakers:
Lindon Coombes, Industry Professor of Indigenous Policy, Jumbunna Institute
Chris Cuneen, Professor of Criminology, Jumbunna Institute
Samantha Lee, Police Accountability Solicitor, Redfern Legal Centre
David Shoebridge, NSW Greens MLC
Duration: 1 hour. Broadcast: Sun 23 Aug 2020. 
Audio Part 1:  https://www.abc.net.au/radio/programs/speakingout/speaking-out/12564094
Video: video recording of Parts 1 and 2,
Part 2
In this episode, you'll hear from a group of the country's leading criminal justice minds, as they discuss the impact of systemic racism in our legal institutions and processes. This last week saw renewed protest in the United States after the police shooting of unarmed African American man Jacob Blake in Wisconsin. This continues to put a focus on issues of police-Aboriginal relations in Australia. Justice advocates say that issues around mandatory sentencing, bail laws and remand procedures are in need of a drastic overhaul, if the disproportionate numbers of incarceration are to be addressed.
Speakers:
Karly Warner, CEO, Aboriginal Legal Service NSW & ACT
Thalia Anthony, Professor, Law Faculty, University of Technology, Sydney
George Newhouse, Principal Solicitor, National Justice Project
Duration: 1 hour. Broadcast: Sun 30 Aug 2020.
RLC runs a free statewide police complaints service. If you need legal advice, contact us at www.rlc.org.au/contact.
Help us maintain free legal support to communities across NSW during COVID-19. Donate to RLC
Photo credit: ABC