Redfern Legal Centre Annual Report 2017–2018
Our 2017-18 Annual Report outlines our impact and areas of focus across the 2017–18 financial year.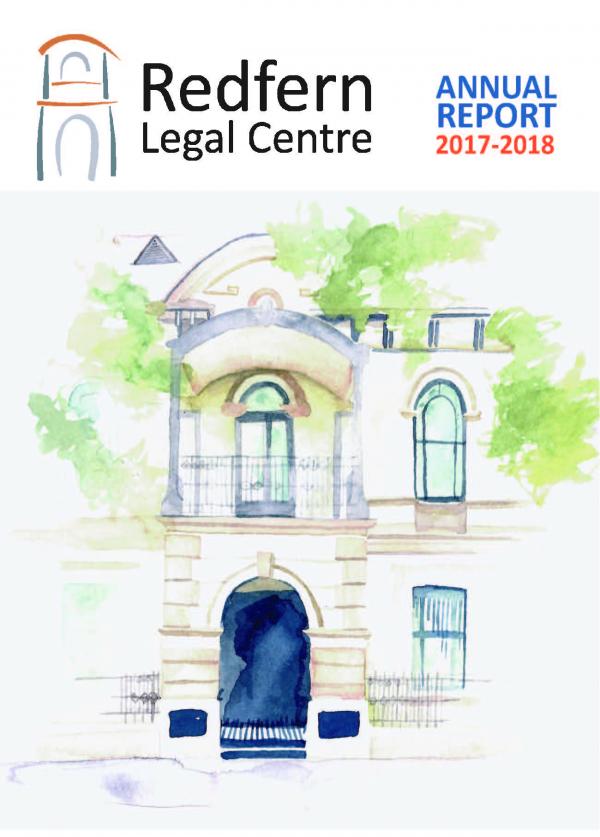 Front cover image: Redfern Legal Centre (2018) by Thea Perkins.
Thea Anamara Perkins is an Arrernte and Kalkadoon woman who grew up in and around Redfern and has family ties to the community. Perkins is an emerging artist with a painting and installation practice that traverses themes of identity and personal history. She undertook her first solo show at Firstdraft in March 2018, with the works going on to be included in a group show at Sullivan & Strumpf, as well as participating in other projects like the restoration of the historical '40,000 Years' mural in Redfern.