PLT Placement (Volunteer) - Health Justice Partnership (applications closed)
Redfern Legal Centre is seeking two PLT students (minimum 2 x day/wk) to work independently with the Health Justice Partnership (HJP) Solicitor.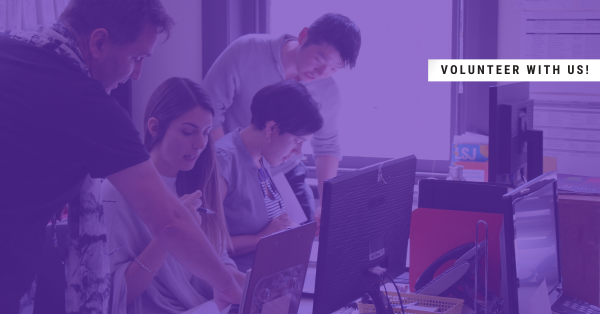 Position Description
This volunteer position will be a mix of remote work and time spent at RPA Hospital (subject to RPA COVID policy) and RLC's offices in Redfern, supporting clients referred to RLC by health practitioners. Responsibilities include client intake, file review, general administration, research, legal drafting, interviewing clients, and follow-up on client matters, under the supervision of a Health Justice Partnership solicitor.  
Through this position, you will gain valuable exposure to a broad palette of civil law issues including: family, succession, care & protection, housing, and credit & debt. Other areas of law will also be considered including crime, and you will be expected to show a high level of initiative in addressing these challenges. 
Essential Selection Criteria
Completion of law degree and eligibility to commence Practical Legal Training
Availability to complete a 10 x week PLT placement, commencing as soon as practical. Expected minimum of 7 x hour/two days a week availability
Demonstrated understanding of and commitment to social justice including knowledge of how a health justice partnership works and why it might be important
Strong understanding of ethical practice issues affecting community legal centres, including confidentiality and conflict of interest
Excellent written and verbal communication skills
Ability to work independently and as part of a team
Willingness to undertake a National Police Clearance in order to work within the NSW Health system
An appreciation of Aboriginal and Torres Strait Islander cultural awareness and sensitivity 
To apply
Applicants must complete the online application form, ticking the 'PLT Other' checkbox, and uploading the following documents in PDF format:
A written application addressing each numbered selection criteria under separate headings. Applications that do not address the selection criteria will not be considered.
A resumé including contact details, education, experience and two or three referees (include names, addresses and contact details).
A copy of your academic transcript.
If you have any queries, or need assistance lodging your online application contact RLC Communications and Volunteer Manager Finn O'Keefe at info@rlc.org.au
Applications close: Wednesday 01 June, 2022 at 9am. (CLOSED)