Volunteer opportunity: Financial Abuse Policy and Law Reform Volunteer (current RLC student volunteers only)
RLC is seeking a current RLC student volunteer interested in contributing to the policy and capacity building work of RLC's Financial Abuse Service NSW.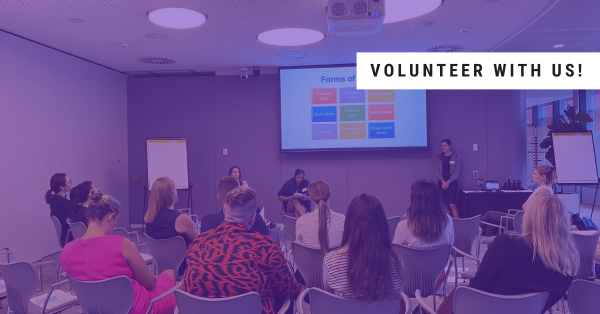 The Financial Abuse Service NSW advocates for reforms that lead to systemic change for people experiencing financial abuse. We do this through various actions, including strategic litigation (test cases), submissions for legislative change, and providing direct input into industry codes and guidelines. We also coordinate the NSW chapter of the Economic Abuse Reference Group (EARG).
We are looking for a volunteer who is interested in supporting a project to identify relevant resources about financial and economic abuse, which we will organise and present on the EARG website as a central source of information to build capacity for industry, government and community services to prevent and respond to financial and economic abuse.
Relevant resources will include academic research, reports, screening tools, law reform and policy submissions, toolkits and industry best practice recommendations.
This volunteer position will involve desktop research and some analysis, and you would improve and develop your research and policy skills, a good understanding of financial abuse as well as contribute to improving outcomes for people who experience financial abuse.
This role would suit a volunteer interested in policy and research work, and would be working with RLC's Policy and Capacity Building Officer. 
If you are interested in this opportunity, please email Gayatri Nair via finn@rlc.org.au listing your availability (e.g. one day a week or more), and putting 'Financial Abuse Volunteer' in the email subject line.