Run for Justice: Sydney Running Festival 2018
Donate to RLC in the Blackmores Sydney Running Festival HERE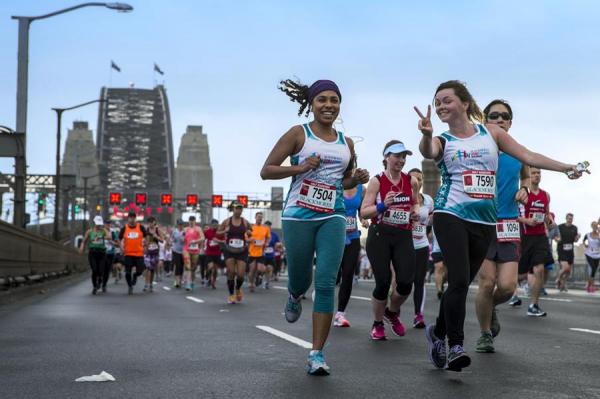 The Sydney Running Festival, held on 16 September, is an annual running and walking event, passing through stunning harbour views and historic sites.
Anyone can enter and there are four different distances to choose from:
Sydney Marathon (42.195 kms)
Half Marathon (21.0975 kms)
Bridge Run (10 kms)
Family Fun Run (3.5 kms) 
Whether you're after a fun walk, a social jog or an elite race, there's a track just right for you! Best of all, raise $500 for RLC and you'll be eligible to have your cost of entry rebated. That's right: run for social justice and Run for FREE!
How to get involved:
There are two steps to get you up and running:
Choose your distance category and purchase your ticket

- To register as an individual runner for RLC, choose "Not a Team Entry" when prompted. 
- Once you have completed your purchase, click through to the last screen where you will see a link prompting you to set up your fundraising page.

Set up your Redfern Legal Centre fundraising page 

*If you have already purchased your ticket to run – just click here to set up your fundraising page! 
Now you can start fundraising by sharing your page on social media or by emailing friends and family. Once you reach the fundraising target of $500 you will be notified to claim your rebate.
If you're a member of a running group, you can register a team page and fundraise together! After all, social justice is a team sport!
Register to Run FREE for RLC and Run For JUSTICE today or CLICK HERE TO DONATE!