Migrant Employment Legal Service launches!
A new statewide service is now available for migrant works across New South Wales.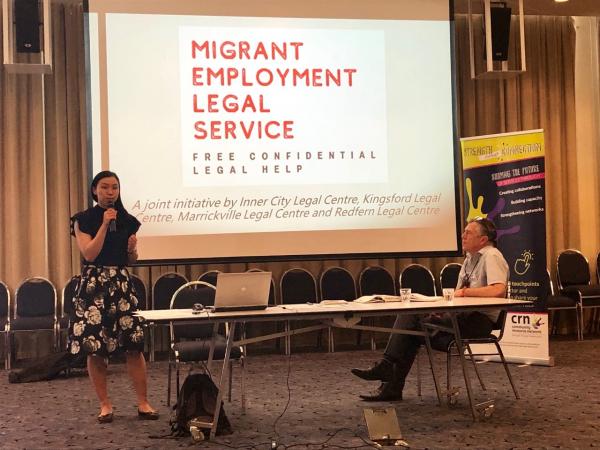 MELS Community Worker, Tu Le, presenting to service providers at Blacktown City Council, October 2019.
The Inner City Legal Centre, Kingsford Legal Centre, Marrickville Legal Centre and Redfern Legal Centre have together established the service to address the employment exploitation of migrant workers.
Underpayments, non-payment of wages, bullying and sexual harassment are common workplace complaints; and migrant workers experiencing these problems can face unique challenges when seeking help. 
Language barriers, unfamiliarity with the Australian legal system, as well as immigration and visa concerns can create barriers to accessing legal help. Migrant workers may also have limited time in Australia to pursue a claim, or may simply believe they would not be successful if they did so.
The Migrant Employment Legal Service (MELS) seeks to address the exploitation of migrant workers through myriad methods: free legal advice, legal representation and engaging with communities to provide information and education.
As well as providing free legal advice and representation, MELS will deliver outreach and education to support communities with culturally appropriate information on a range of employment-related matters.
MELS was formally launched on 6 November by the NSW Attorney General, Mr Mark Speakerman, SC MP. See Media Release.
The Migrant Employment Legal Service can be contacted on 02 8002 1203, Mondays to Fridays from 9am to 5pm. Read more about the service at www.mels.org.au.
See also